FAMILY
Demond Martin spent his childhood in Columbus, Ohio and Inglewood, California; but spent many of his most formative years in Mocksville, North Carolina. His father is a small business owner and mechanic and instilled in Demond the virtues of personal discipline and attention to even small details. His mother was a factory worker and taught him the value of grace and what it meant to be worthy of respect. Together, they made clear to Demond that he could be whatever he wanted to be in life, if only he would work hard enough for it. "Neither of my parents went to college, but they believed in the transformative power of education. They scraped together every penny they could for me to get the best education possible, as they knew that my opportunities in life would stem from hard work, diligence and personal commitment to pursue excellence in everything I did."
Demond met his wife, Kia, while they were both students at UNC Charlotte. Together, they have set off on a life of faith and of service - deeply involved in their Church and surrounding community. They have made their home in Boston, Massachusetts with their two daughters, Ava and Naomi.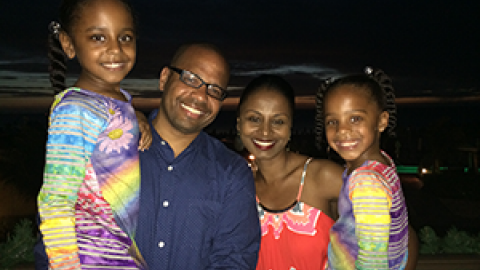 ---
COMING TO UNC CHARLOTTE
Demond was thrilled to be admitted into UNC Charlotte, and immediately felt at home from his first visit. Coming from a small town, he fell in love with the campus and reveled in the opportunity to interact with students from such varied backgrounds. He took part in many campus activities, but it was his participation in the University Transitions Opportunity Program (UTOP) that introduced him to Dr. Herman Thomas, who became a lifelong mentor and challenged Demond to become a person of consequence — not for its own sake, but to best position himself to serve others.
---
TIME AS STUDENT
In part due to the UTOP experience, Demond came to campus with a sense of who he wanted to become, and was involved in leadership activities from the moment he arrived. He became SGA president as a sophomore — an unprecedented event at UNC Charlotte at the time. He also joined Alpha Phi Alpha fraternity, Mu Tau chapter and would serve as chapter president. In honor of his skill as an orator, the Chapter established the annual Demond T. Martin Oratorical contest. He would go on to win numerous awards and distinctions, but one of his most gratifying experiences was to be part of a group of student leaders who escorted Ms. Rosa Parks through the city of Charlotte to address students and to inspire a call to action. Demond received his Bachelor of Science degree in Accounting in 1997, having left a mark on the campus, both students and faculty alike.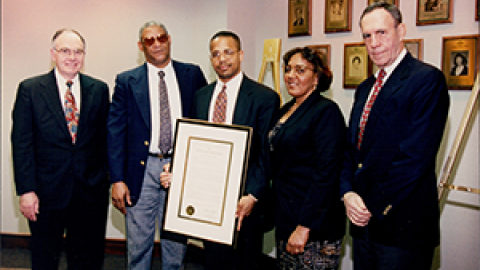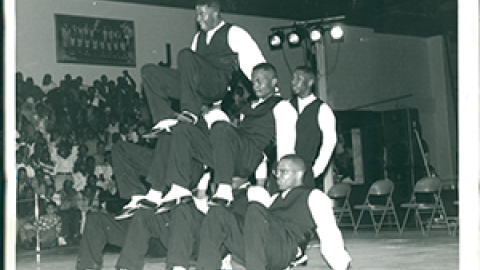 ---
MEETING KAREN POPP
Demond was fortunate to have met many influential people as part of his experience as a UNC Charlotte student. One such encounter with Karen Popp would prove to be particularly opportune, as Demond began to look at beginning his career upon graduation. Karen visited campus when Demond was a senior at UNC Charlotte. At the time, Karen served as Associate General Counsel to President Clinton, and Demond asked her if there was a possibility to work at the White House over the summer. Karen took note of Demond's initiative and inspired sense of purpose and helped him get a position working for Vice President Al Gore's Finance Director. Demond excelled in that role, and would become a standout performer. Karen and Demond became dear friends and have maintained a special relationship since. "Having her to go to for advice, counsel, and friendship has been invaluable to me — then and now. Karen helped me to see a world far bigger than the one I had come to know, and she helped me prove to myself that there was no barrier to what I could achieve in life so long as I prepared myself appropriately."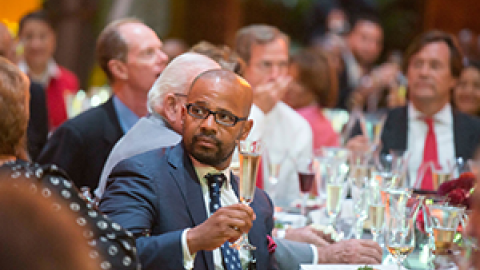 ---
TIME AFTER UNC CHARLOTTE
Demond's summer in the White House opened the door to a life-changing opportunity to serve as Assistant to the White House Chief of Staff, Erskine Bowles. Erskine was more than a mentor to Demond, even opening his home to him while he worked in Washington. "Erskine has been a second father to me in every way possible." After the White House, Demond went on to work as a business consultant before matriculating to Harvard Business School, where he obtained his MBA. Upon graduating from business school, Demond has experienced a successful career as a partner at an investment management firm and has given his time to many civic and nonprofit institutions by serving as a director and board member. During this period, Kia received both her master's and doctorate in education from Harvard, with an emphasis on the racial achievement gaps in reading. As an Assistant Professor in Language and Literacy, she trains and supervises reading teachers. Together, they have set a standard of service, in support of countless individuals, families, and institutions.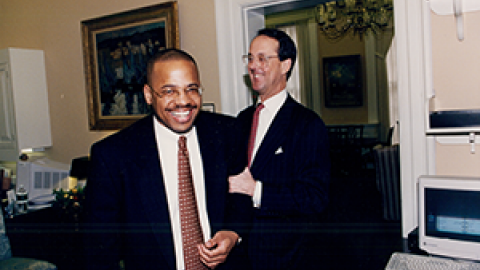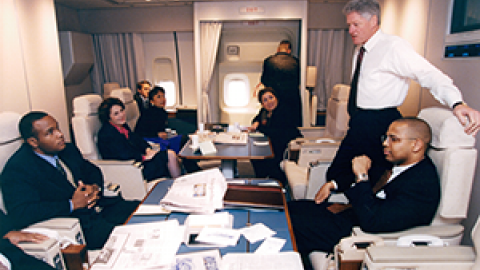 ---
INVOLVEMENT AS ALUMNI
Demond has displayed a stalwart commitment to UNC Charlotte as an engaged member of the Alumni community. He has served on the UNC Charlotte Foundation Board, has received the Outstanding Young Alumnus award and has funded several scholarships promoting opportunities for low-income students matriculating into UNC Charlotte with a demonstrated track record of academic excellence and service. Demond and Kia are devoted to impacting the lives of underrepresented and underserved youth — particularly in the areas of education and healthcare — believing that investments in helping to advance human capital are always the most powerful investments we can make. "If we can inspire young people, many of whom come from humble roots, to dream bigger dreams, we will have done our jobs."
Demond credits many people for his successes, among them; Rita and Thomas Martin, Dr. Kia Martin, Senator Mo Cowan, Dr. Herman Thomas, Walter Jackson, Dr. Derrick Griffith, Chuck Lynch, Dr. Jim Woodward, Russ Charlton, Karen Popp, Dr. Jim Cash, Erskine Bowles, Bishop Brian Greene, Dr. David Thomas, and Phill Gross. "I stand on the shoulders of giants. Without them and so many others, my life's journey would not have been possible. And so I've spent a lifetime preparing my shoulders to be among those that others can now stand on. I hope that every individual viewing whatever achievements I should attain in life, view it all as eminently achievable, equipped with only the simple belief that it could be done. This has been my highest ambition."